On 16th April 2021, AWS launched Amazon Digital Suite which is a set of software solutions aimed at enabling digitization in India's small and medium businesses.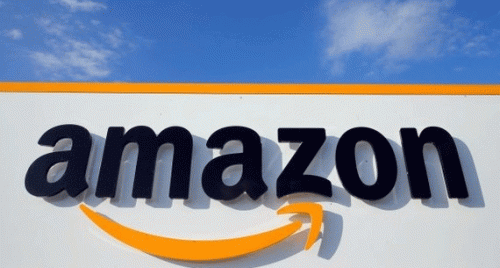 This launch has brought together a suite that provides a broad selection of business software focused on digitizing 10 million Indian small and medium businesses by 2025 from 7 of AWS's technology partners in areas such as accounting, customer support, and human resources.
This digital suite will be available for purchase for both consumers and businesses on Amazon's India marketplace. The prices of these products start at Rs 20 and will be available at discounts of up to 75% on their retail prices!
Must Read: How is Cloud Adoption Essential for Digital Transformation?
Puneet Chandok, president-commercial sales at Amazon Internet Services Pvt. Ltd. (AISPL), AWS India and South Asia said, "The Amazon Digital Suite brings the best of what AWS and Amazon offer as an affordable, simple-to-use, and value-driven package." And there's no doubt that with the Amazon Digital Suite, SMBs will manage to overcome challenges of technology adoption, digitization of operations, innovation in their business, and accelerating growth.
Among the solutions offered are from:
– Razorpay
– Freshworks
– ClearTax
– Zoho
– OkCredit
– Vinculum
– greytHR
Also Read: Embracing Big Data In the Retail Space
Did you Know?
Rishu Sharma, Principal Analyst, Cloud and Artificial Intelligence at IDC India said, "Transforming their business, and becoming agile and resilient are among the top priorities for SMBs in India. But SMBs are often challenged by factors like budget limitations, lack of skills, and the inability to leverage data and insights for faster innovation. SMBs in India are planning to increase their investments in the cloud, driven by the need for faster speed to market, application performance, and access to data. Close to 40% of SMBs plan to significantly increase their cloud spend, and a cloud provider that can support these businesses through this journey will become the right partner of choice."
Research and Stats
Adding to the statement, according to research and reports by IDC, SMB spends on public cloud services is expected to contribute over 29% of the USD 7.9 billion public cloud services market in India in 2024. However, they found that SMBs have been facing significant challenges in acquiring new customers, adhering to the changing tax compliance requirements, gaining insights from customer data, and addressing widening digital skills and knowledge gap. This is what has led to the launch of the Amazon Digital Suite by AWS.
Recommended Read: Real Time Data – The Key for Stronger Supply Chains in 2021
For more articles like "Amazon Digital Suite to Accelerate Digital Adoption for SMBs", follow us on Facebook, Twitter, and LinkedIn.