Most companies that were once proud to have the world's most efficient supply chains have all suffered great disruptions with the eruption of Covid-19. Burdened with inflexible networks, their organizations began struggling to meet soaring customer expectations for faster delivery, customization, lower cost, and sustainability. This led to discovering the one solution that you're all looking out for: Resilient and Flexible Supply Chains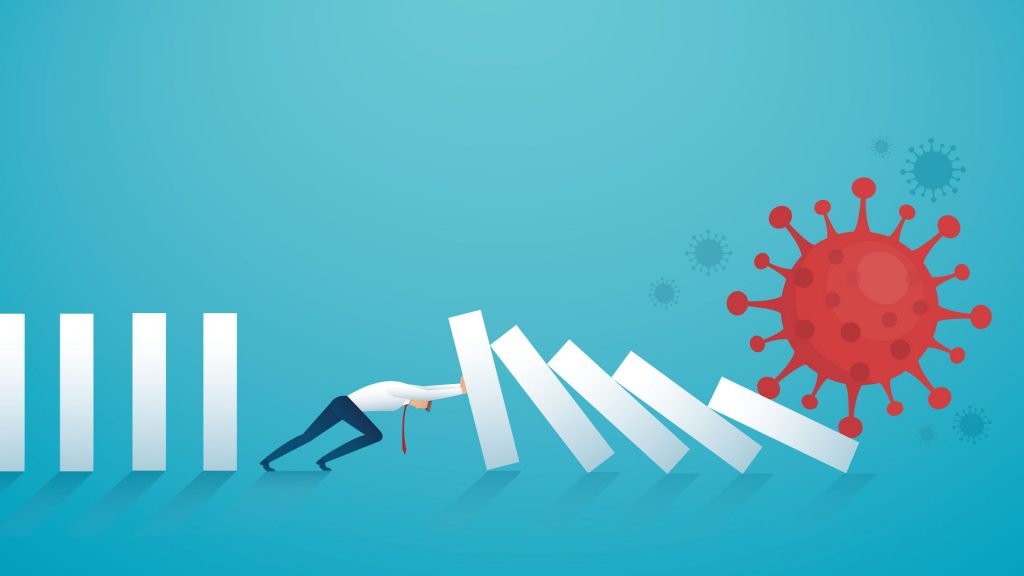 The traditional practice of upgrading and replacing supply chain technologies every 12 to 15 years is far too slow to meet the urgent challenges. In fact, according to a Harris poll, it was found that over one-third of companies said their technology fell short in providing real-time insights which they needed to adapt operational strategies to the changing market. This is why starting a multi-year transformation today is risky because it disables you to integrate innovative digital solutions quickly in response to the volatile demand changes in the market.
Must Read: Supply Chain Management From Recovery to Resilience
The Way Forward for Supply Chains
As much as the word 'Resilience' sounds fascinating to a lot of companies, it was tough for the senior executives to take the big decision because they were themselves uncertain about how to proceed. Well, a lot of leaders overcame this hurdle by taking a more adaptive approach to supply chains. And guess what? The solution turned out to be a lot more simple than what you've all been stressing about. Companies deployed rapidly evolving technologies like cloud-based SaaS applications* which helped them to continuously enhance their supply chain backbone in no time.
That said, in the process, leaders got 2 major things right:
(i) They opted for a 'core-light architecture'
(ii) They embraceed 'agile ways of working'
With technologies like artificial intelligence, machine learning, and advanced analytics improving their forecasting, network optimization, and operations, these companies understood that an adaptive technology architecture is the only foundation for a more resilient supply chain and is also a powerful competitive advantage.
Interesting Read: 65% of Product Companies and Retailers are Changing Supply Chain Strategies
How to Build Adaptive Supply Chains?
An adaptive technology approach towards supply chains can achieve its full potential only when companies manage supply chain processes from end to end. This means eliminating silos that separate supply chain functions, business units (multiple sites), and countries (global sites).
Did you know that in response to the disruptions of covid-19 in 2020, 76% of companies increased the use of digital network technologies?
And without further ado, let's tell you how you can build adaptive supply chains:
1. Core-light Architecture
A core-light architecture gives companies the opportunity to transform their legacy supply chain systems in a quick and flexible way. You can achieve this goal by shrinking your ERP software core and connect through APIs. This helps you in achieving a single source of truth when it comes to picking out critical data by different applications. That said, another ability out of shrinking your ERP software core can be that you can easily include real-time event management.
The fact is that in the past few years, a lot of companies increased their investment in demand planning, forecasting, quality, and logistics systems, but didn't pay attention to interconnecting them. Now, these are the organizations that are struggling with inconsistent data models and as a result, their data-based insight developments are tedious and time-consuming. Companies pursuing a more flexible architecture avoid those problems by developing a data strategy and re-evaluating current master data-management rules!
Why architecture is an important component here is because it supports data analytics. That said, during a transformation, executives with forward-thinking don't just dump their legacy systems packed with business logic. Instead, they incorporate them into the new architecture. They also understand the fact that their supply-chain organizations need secure and efficient ways to exchange data and information with their partners, customers, and the broader ecosystem which means tracing inputs and value addition at every stage of the supply chain.
Must Read: How Supplymint Replaced V-Mart's Multi-Platform Order Tracking with its One-Stop Solution
Companies using an adaptive approach can rapidly add features and functionalities without breaking their existing relationships between systems and solutions. This enables companies to make more data-driven decisions and to optimize supplier, internal user, and customer interactions in real-time.
2. Agility
Agility is the critical point of difference between troubled supply chains and resilient supply chains. Let's tell you how. Recently, it was discovered that an agile approach focuses on increasing the success rate of transformation projects by 62%!
That's right, while the IT thought leaders keep track of the changing technology landscape, identify suitable solutions, and ensure seamless integration with the existing architecture and the data scientists turn data into insights and action, it is the agility of the team that creates solutions to user problems and continuously elevate supply chain capabilities.
Over time, these agile teams become skillful in scaling new supply chain solutions and effectively manage the broader ecosystem.
Your Edge Over Others*
Taking a strategic approach to supply chain architecture allows companies to improve profitability, increase flexibility, and react rapidly to changing customer demands. And by combining a data management strategy with agile implementation and clear governance, companies quickly move on to building a winning supply chain architecture for the future.
With a focus on inclusive adoption, Supplymint is a cloud-based SaaS supply chain planning and operation solution that connects all the players involved in the supply chain. It simplifies, optimizes, and automates all supply chain processes from procurement to vendor collaboration, shipment tracking, inventory planning, and more.
Recommended Read: 5 Effective Strategies To Influence Your Retail Distribution Management
For more articles like "How You Can Build A More Adaptive Supply Chain", follow us on Facebook, Twitter, and LinkedIn.