Distribution management refers to the process of movement of goods from the point of production to the point of sale. It's a term that encompasses a wide range of activities, including demand planning, procurement, order processing, transportation, and stock control.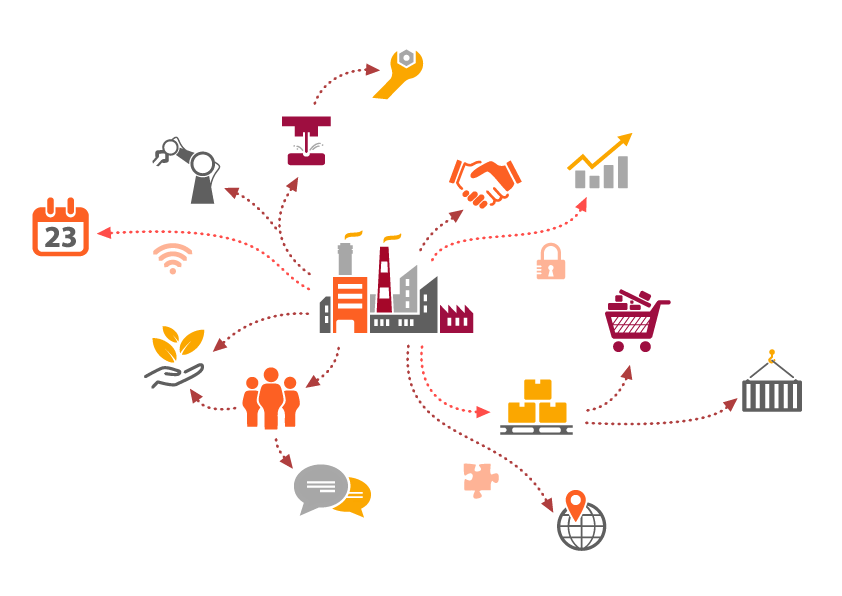 Retail Distribution Management: Factors that Help you Make Profit
In a competitive industry like retail, profits are derived from 3 main factors:
Agility: Retailers thrive when they quickly produce or procure and sell products. This is because, the longer they hold goods, the higher the chances of spoilage, theft, damage, or obsolescence. Inventory also plays a very significant role. It may be the lifeblood of your business, but it can also be a curse if you manage it poorly.
Quality: This is no hidden concept that products don't hold value if their quality is poor, thus, lost sales. This is why quality control of products plays a crucial role in the retail industry.
Customer Experience: One of the most important reasons for the growth of the retail sector in India is because of the great customer experiences. A sound distribution management strategy generates value across the supply chain by efficiently monitoring distribution efforts and gathering actionable data about product performance to identify and replace the inefficient processes to save themselves more time and money, and ultimately aim to achieve better customer experiences.
Must Read: How to Handle Top Global Supply Chain Security Concerns in 2021
The Challenges of Retail Distribution Management Today
Keeping track of the above-mentioned points, here are a few common inefficiencies of retail distribution management that Supplymint has discovered:
Lack of a demand planning system – As a result, you're unable to access demand forecasts in volatile environments due to which business suffers from inefficient decision-making and unprofitable margin performances.
Lack of a procurement system – As a result, you lack the visibility of diverse products with the best-selling qualities and miss out on choosing products that could yield higher margins. Not to forget, inefficient data management further leading to uninformed decision-making.
Lack of a shipment tracking system – As a result, you can't access the real-time status of your orders and the people in your organization follow discretion to complete orders.
Lack of a sophisticated inventory planning system – As a result, you have multiple data points instead of a single source of truth which limits your ability to answer customer queries and set accurate replenishments.
Your systems are not integrated – As a result, attaining accurate information is of no use unless you apply its knowledge to consequent processes.
Here is where your distribution management strategies must evaluate your supply chain and identify areas for cost savings and value creation. With a distribution network that keeps costs low, you can promote your products competitively while still earning your profit. To find yourself an efficient distribution management system, visit Supplymint and book a demo for yourself today!
Interesting Read: The Ultimate Guide to Leveraging the Use of Analytics in the Retail Industry
The Strategies to Make Your Retail Distribution Management Efficient
Without further ado, let's discuss the 5 effective strategies that have the potential to influence your retail distribution management:
Fulfill Orders
Although this strategy sounds obvious, it is the most crucial. That's because most poor fulfillment has some serious impacts on customer retention like loss of goodwill, low conversion rates, etc. This is why all your attention must be towards delivering the demanding products to consumers, at the right place, at the right time, and at the right price! That's the only solution.
Deliver Value to Customer
To deliver value to your customers, you will need to carefully plan demand and accordingly look for quality products from different vendors with diverse catalogs. Once you select the items you like, you will need to quickly procure products in order to serve your customers with trending products. But in the process, you must not forget to test products by ordering samples and shall also attain approvals from the authorized departments in your organization.
Quickly Adapt to Market Changes
With a change in market trends, you must be agile. Decision-making must be agile, the process of approvals in your organization should be agile, shipments from vendors should be agile, and the distribution of products to your stores should be agile. Because today, agility in retail is what matters! You must be prepared with an adaptive operating model, a variable cost structure, and a standardized process/system to make it easy for you to expand or shut down services, whenever needed.
Rapid Response to Disruptions
The best thing you can do for your business in scenarios like today is create risk mitigation plans. As a retailer, you rely on your supply chain to stay in business. But you also need a business continuity plan that identifies critical business functions, communicates where backups are located, assigns the main points of contact are during emergencies, and how things will operate during emergencies. This helps in avoiding confusion and panic which come after a cyberattack, a natural disaster, or other unexpected disruptions.
Attention to 'The Big Picture'
Your supply chain can achieve greater objectives than just 'Low Costs'. That's right, with an innovative distribution management plan you can empower yourself to offer greater value to customers and increase your conversion rates significantly.
You can also beat your competitors by utilizing an excellent distribution chain that has the potential to revolutionize your business and even introduce new revenue streams.
Conclusion: To successfully manage your retail distribution, connect with Supplymint and get customized supply chain planning and operations solution. We are a team of experts that believes in presenting you with answers to "How can we make your supply chain management better?"
We listen. We advise. We design. And everything that we do, is to make your supply chain resilient.
Recommended Read: The 5 Top Priorities for Retail Supply Chains
For more articles like "How to Influence Retail Distribution Management", follow us on Facebook, Twitter, and LinkedIn.