Citing renewed virus outbreaks, China's zero-covid policy, and expected trade volatility during the Lunar New Year, trade credit insurer Euler Hermes reported that global supply chain disruptions are likely to continue until the second half of 2022.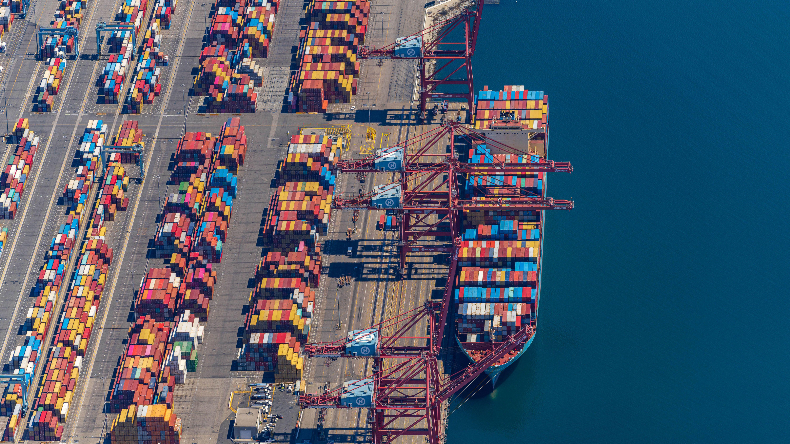 Ports and companies have been battling the global supply chain crisis since the beginning of 2021 and just as it appeared like the crisis was beginning to stabilise, the already-stressed industry is likely to face another test of resilience!
Must Read: Top Supply Chain Predictions for 2022
In a note, lead Asia economist at Oxford Economics, Sian Fenner said, "Supply chains remain vulnerable to pandemic-related disruptions, with the Omicron variant highlighting that the crisis is not yet over." That said, China is also expected to double down on its 'zero-COVID' policy to prevent cases from coming in. Along with that, the rising measures to contain Covid-19 will affect manufacturing and shipping operations which will further bring more disruptions!
It's certain that analysts are predicting that the new variant Omicron will deal another blow to supply chains. We also found out that production shortfalls are behind 75% of the current contraction in global trade volume while logistic bottlenecks are the cause of the remaining 25%. But this chaos is most likely to ease in the second half of 2022. Want to know how?
1. Consumer Demand is on Peak
Although consumers are likely to continue buying goods at higher levels, the demand has peaked. But with the excess savings accumulated during the pandemic which have not been depleted, demand will gradually normalize. With the context of curfews and lockdowns, the impressive household spending shift towards durable goods rather than services should be much more timid going forward, even in the downside scenario of renewed Covid-19 outbreaks. Similarly, in advanced economies, households are moving towards sustainable consumption. So with the demand going through self-regulated normalization, supply chains are more likely to be under less pressure.
Also Read: The State of Supply Chain Risks Today
2. Inventories are Back to Pre-Covid Levels
With reduction in stocks early in 2020, manufacturers suddenly rushed to restock in order to cope up with the unprecedented rebound in demand. But the good news here is that the urgency to restock clearly peaked over the past months and now the level of inventories is above the pre-crisis long-term averages among most sectors.
3. Increased Shipping Capacity
With increased shipping capacity, congestion will be less acute in the second half of 2022. Similarly, the cost of shipping might be elevated. This is due to a record high hit in the number of new container ships, amounting to 6.4% of the existing fleet! That and the increased expenditure on port infrastructure and waterways in the US will help in reducing congestions.
But all said and done, the lockdown measures in one country have significant knock-on effects and if that does happen, not only will shipping be constrained, but we'll definitely see more shortages of key manufacturing components and extended order backlogs for core electronic, automotive and consumer products depending on regions impacted. And if omicron hits supply chains, the impact on Asia's gross domestic product is likely to be a fall of 1.6 percentage points for 2022.
Recommended Read: Can Automotive OEM's & Suppliers Reduce Supply Chain Issues?
For more articles like "Supply Chain Disruptions Easing in the Second Half of 2022", follow us on Facebook, Twitter, and LinkedIn.