Owing to the adoption of digital transformation strategies, disruptive technologies like artificial intelligence and cloud computing have been thriving in Industry 4.0. In fact, artificial intelligence and cloud computing have merged to improve the lives of millions of users across the globe.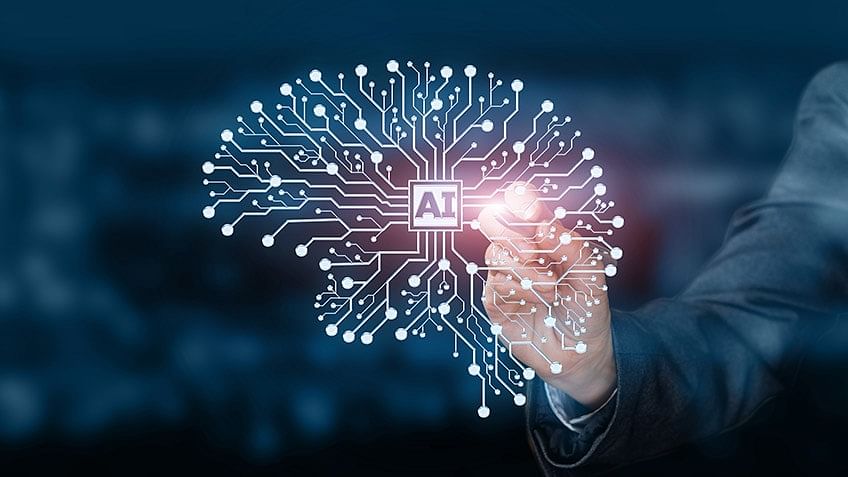 Artificial intelligence (AI) assists in the automation of routine activities within IT infrastructure, which increases productivity. The combination of AI and cloud computing results in an extensive network capable of holding massive volumes of data while continuously learning and improving. But the combination of these technologies comes with a price. Just like every coin has two sides, implementing AI in cloud computing has certain pros and cons.
Must Read: 4 Myths of Cloud Computing
Let's checkout some of the pros and cons of AI in cloud computing that every organization should know about.
The Pros of AI in Cloud Computing
1. Reshaping IT Infrastructure
The reconfiguration of IT infrastructure is one of the main benefits of AI in cloud computing. With today's increasing competition, the necessity for creative attempts to stay afloat have become unavoidable. And as a result, using AI-optimized application architecture is very important.
2. Data Mining Applications
The use of AI in cloud computing aids the identification of useful data. It assists in management of data quantities that are extremely large and also improves your cloud environment's responsiveness.
3. Advantage of Analytics
AI in cloud computing has the ability to identify patterns and trends in vast data sets! It uses historical data and compares it to the most recent data, which then provides IT teams with well-informed, data-backed intelligence. And with the advantage of analytics, enterprises can rapidly and efficiently address customer queries and issues.
4. Reduction of Costs
One of the best things about cloud computing is that it eliminates costs related to on-site data centers such as hardware and maintenance. These upfront costs can be prohibitive with AI projects, but in the cloud, enterprises can instantly access these tools for a monthly fee, making research and development costs more manageable. That, and AI tools gain insights from the data and analyze it without any human intervention!
Also Read: What is Supercomputing and How is it Changing R&D?
5. Better Decision Making
When it comes to making judgments, a mix of AI in the cloud can produce the greatest results. By learning from previous data and comparing it to current patterns in the data, AI may assist in finding patterns and trends in various datasets.
6. Cloud Security Automation
Today, the reason for most enterprises to use AI-driven cloud computing solutions is to be more efficient, strategic and insight-driven. With the help of AI, these organizations are able to automate complex and repetitive tasks to boost productivity, as well as perform data analysis without any human intervention. In fact, IT teams also use it to manage and monitor core workflows while simultaneously focusing more on strategic operations.
The Cons of AI in Cloud Computing
1. Connectivity Concerns
In cloud computing, AI requires consistent connectivity. The flow of data is something very important if enterprises want to access AI technologies. And even though cloud computing is faster than traditional computing, there's always a chance of latency issue in the cloud that causes a delay in getting replies!
2. Data Privacy
Since AI applications are largely data-driven, they necessitate a significant quantity of data, including information on customers and vendors. So, it becomes necessary for enterprises to keep their sensitive data safe from hackers that might target for data breaches. That said, while utilizing AI in cloud computing, businesses should simultaneously develop privacy rules and safeguard all of their data.
3. Integration
When an enterprise moves ahead to join two technologies for the first time, there's always a chance for integration problems. So, before adding AI into cloud company, all organizations must make sure that they migrate all of its apps and technology onto the cloud. For most businesses, this is a big issue in itself!
Recommended Read: 4 Cloud Vulnerabilities That Endanger Your Data
For more articles like "Pros and Cons of Artificial Intelligence in Cloud Computing", follow us on Facebook, Twitter, and LinkedIn.