While last year the global economy came juddering to a halt, this year was not expected to be the same. The economy got moving again in the first quarter and some part of the second quarter, only to become stuck in one of history's biggest traffic jams!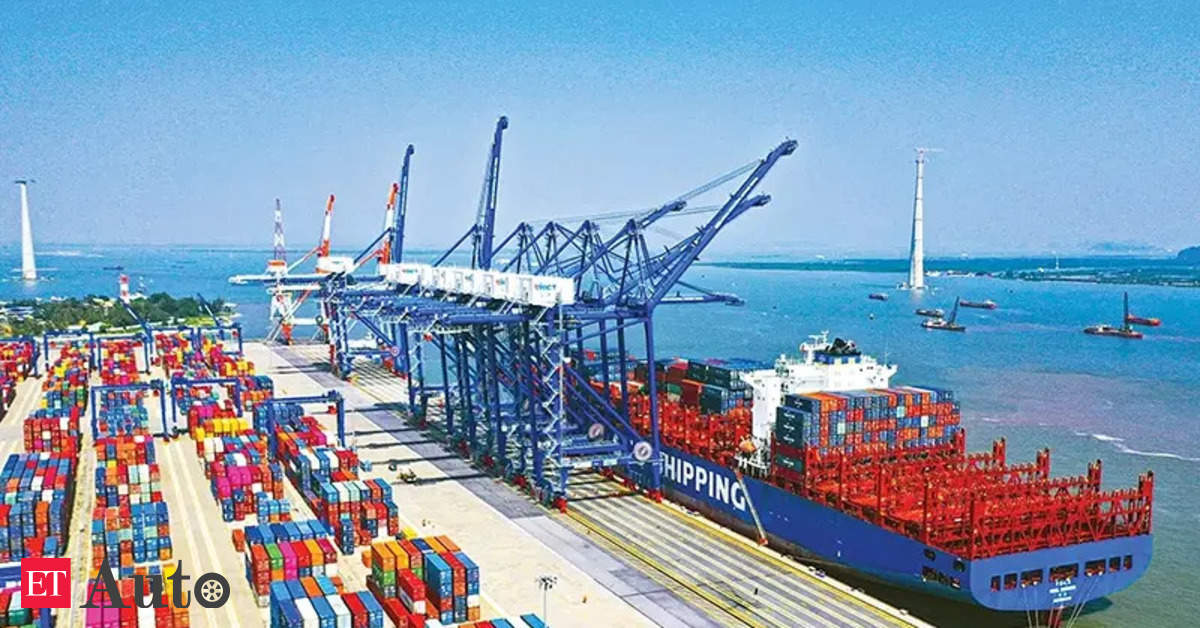 From what we've gathered, the world has failed to find quick fixes to supply chain issues and in some regions the big crunch of 2021 is still making things worse. The prices for consumer goods on almost all products are increasing as a result of empty shelves in supermarts, ports where ships are backed up far offshore, automobile and smartphone plants where outputs are held back by a lack of semiconductor microchips.
Must Read: Are Autonomous Drone Networks the Fastest Route to Sustainable Supply Chains?
This poses new threats to our stumbling economy. Wondering how? Well, central banks that are already retreating from their view that inflation is "transitory," are most likely going to be forced to counter the rising prices with earlier-than-expected interest-rate hikes. This is also because behind the logjams lies a mix of overloaded transportation networks, shortages of labor at key chokepoints, and demand in the U.S. that's been bolstered by pandemic stimulus and focused more on goods than services. It is not just about moving stuff around but majorly about making it. Producers were caught off-guard by this year's rebound after they slashed orders of materials last year, when consumers stopped spending.
You can also find some examples below. In Vietnam, a manufacturing unit that makes Nike shoes had to scale back its output because migrant workers decamped to their home provinces out of fear of Covid-19. That aside, China is one of the biggest examples that we can cite for your reference. As the world's manufacturing powerhouse, it is still confronting new virus outbreaks and responding with targeted lockdowns. Its factory prices are rising at a 10% annual rate, the fastest since the 1990s! The Bloomberg Economics supply indexes also show shortages just off a 20-year high in the US and UK.
For global manufacturers like Toyota, which slashed September production by more than a third from 2020 levels as shortages stalled its famed just-in-time production process and for the firms that move their products around the globe, shoppers are waiting for deliveries. The big question now remains: Will the disruptions come to an end? Even giants like Amazon and Apple, who are mostly used to bending supply chains according to their own will can't see the situation improving any faster.
Also Read: The Cascade of Supply Chain Turmoils
In fact, according to what we've heard in reports, Amazon said its entire fourth-quarter profit could be wiped out by a surge in the cost of labor and fulfillment. Even Apple said it lost $6 billion in sales because of its inability to meet demand in such times, and could lose more in the next quarter. Now, a lot of organizations are hoping that shipping conditions should start to ease after the Chinese New Year in early February but what we can tell you honestly is that the disruptions could last till the middle of next year, as also quoted by a trade economist at HSBC, Shanella Rajanayagam who said, "With pent-up demand and inventory restocking keeping the pressure on, it could still take some time for supply chains to fully disentangle."
And with the logistics systems riding up and down in a predictable pattern: Rising demand boosts trade, pushing shipping rates up and heralding good times for cargo carriers, until they over-build capacity and a bust follows. But the pandemic has definitely thrown that cycle out of whack. Even amid signs of slowing growth, the pipeline of international commerce has never been so clogged! In such a case, a long-term fix means getting Covid-19 under control, building new infrastructure such as more efficient ports, and improving technology for digital transactions and faster communication. That's where you should be headed.
Recommended Read: How Governments Can Boost Spending to Fix the Supply Chain Crisis
For more articles like "Supply Chain Crisis Risks Taking the Global Economy Down With It", follow us on Facebook, Twitter, and LinkedIn.