This is certainly not the first time we're hearing about a supply chain crisis due to delayed ship transports. In fact, it's becoming quite common these days. But what is the reason behind it?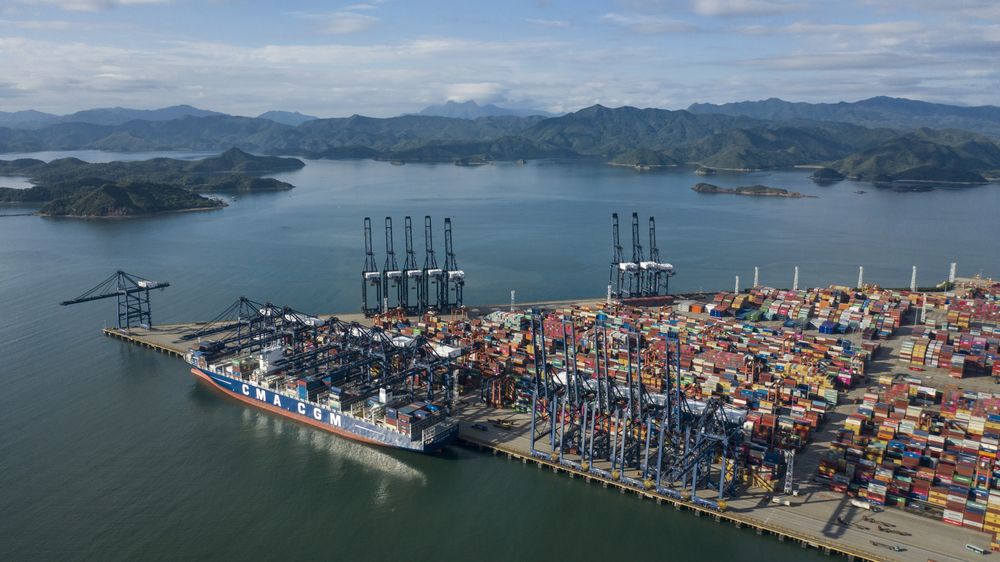 Is it the shutdown of ports due to new Covid-19 cases? Is it due to a shortage of labour? Or is it because of the change in climate? Whatever the reason, the number of vessels waiting to enter one of the world's busiest ports jumped to the most since August this week, threatening to further scare global supply chains that are already strained by a surge in consumer demand for everything, from cars to computers.
Must Read: Future Tech in the Supply Chain Industry
As the tropical cyclone Kompasu approached China's southern coastline, we witnessed China's Yantian port in Shenzhen being suspended for pick-up and drop-off of containers. This has led to a rise in the number of ships waiting outside the port to 67, which is the most since August 26, as compiled by Bloomberg.
Located near China's tech capital of Shenzhen and the manufacturing belt of the Pearl River Delta, Yantian is one of the world's busiest ports. According to figures from the Shenzhen Transportation Bureau, the Yantian port had a cargo throughput of 13.34 million twenty-foot equivalent units in 2020. The port literally serves about 100 ships a week.
Talking about the cyclone Kompasu, it is the second tropical storm to have affected southern China in the last few days. After Lionrock brought flooding to some low-lying areas of Hong Kong over the weekend, the damage from Kompasu could be more severe based on its current track and intensity forecasts. This is going to affect our supply chain ecosystem.
Also Read: Tips To Establish Your Startup's Global Supply Chain
That said, bottlenecks at container terminals around the world have added more pressure on supply chains that are already struggling hard to keep up with the rising demands. The Covid-19 led outbreaks at ports, along with shortages in shipping containers and labor have made a severe problem, with China seeing a number of port disruptions this year.
China is a country with a zero tolerance approach to the virus and this is the reason why they shut down port operations even in times where they reported single cases. Remember the time when an outbreak at Yantian in June this year saw results like falling volumes as far away as the Port of Los Angeles? Even the Ningbo-Zhoushan port was shut down for two weeks in August because of a delta variant infection. Now, the weather is also playing its havoc.
Recommended Read: India's Campaign for Self-Reliance Will Make it a Trustworthy Partner for Global Industrial Resiliency
For more articles like "How Ship Traffic Jam Worsens Supply Chain", follow us on Facebook, Twitter, and LinkedIn.