Having to manually process purchase orders can be a tough task, especially in times like today when we have solutions like Supplymint that make this task as easy as it can get. A company today can avoid handling loads of paperwork, investing more time & money and not letting their teams see the light of day because of the pressure of all the work. Wondering how? Start reading more below.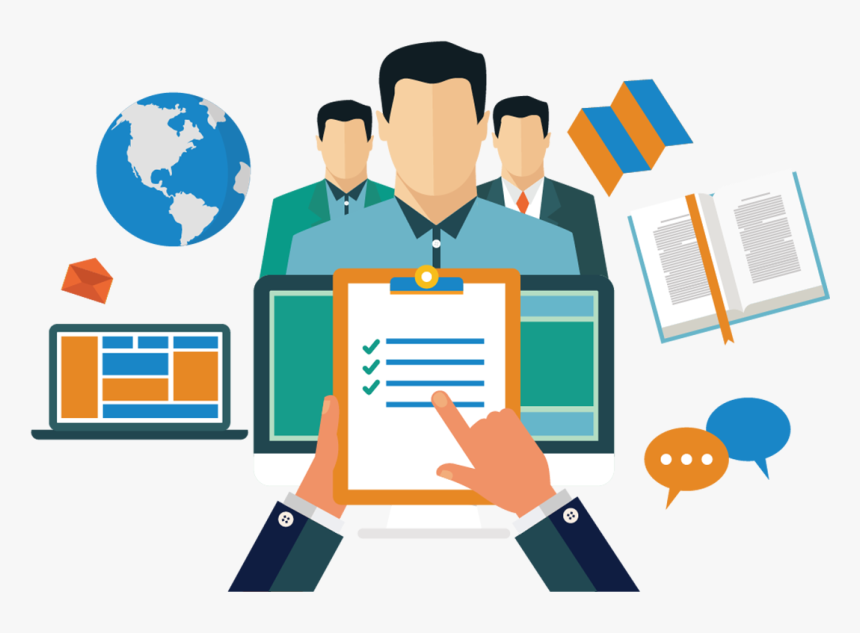 Have you ever been in a situation where projects get delayed? The confusion starts increasing and no one really knows what happens on the other side. Purchase orders remain a critical resource in an organization and yet purchasing teams are continuously forced to do more with less. They're expected to increase the company's savings, streamline purchasing, and control spending with limited resources, all of that alongside dealing with a process that is often hard to explain. But worry not, we're here to tell you how it can be easy. The best way forward is to stop feeding POs into the black hole of an inefficient process and find a wormhole-like bypass around it.
Must Read: How Important is Procurement Analytics?
We're talking about Supplymint's DigiVend, one of the only trusted purchase order tracking solutions for retailers like V Mart, Style Bazaar, Megashop, Gurram Bros, Surya Sarees, and more. These companies no longer need to worry about goofing up when it comes to tracking their purchase orders.
What is purchase order tracking and why is it so important today?
Purchase order tracking is a process used to view the real-time status of a company's purchase orders. It's important because it helps businesses in managing the entire PO cycles, from its creation to approval, ASN (advance shipment note) creation to inspections, invoice creation to LR creation, and Gate entry confirmation to GRC (goods receive confirmation). This process of purchase order tracking offers procurement teams a way to eliminate inefficiencies from purchase order processing.
Now, having all the basics covered, let's discuss how this process has eased up over the years. Traditionally, the entire process of tracking purchase orders was either conducted over emails, phone calls or across spreasheets that involved not just communicating efforts by individuals but indulged a hefty amount of labour that constantly kept parties at the other end updated. But over the past 5 years, with Supplymint, a lot of companies have changed the narrative of 'Procurement is a havoc'. How?
Here are 4 major ways Supplymint changed traditional purchase order tracking:
– By saving time through automation in purchase order creation, multi-level approvals, and integrations.
– By creating a better place that stores and shares access of purchase orders with trusted members of an organization.
– By standardizing a crucial supply chain process digitally for all organizations to operate on it easily.
– By giving companies a platform to optimize organizational spending with accuracy and consistency.
Also Read: Autonomous Drone Networks are the Fastest Route To Sustainable Supply Chains
The process of tracking purchase orders no longer needs to be paper-intensive or repetitive anymore. With the help of Supplymint's technological products organizations have easily managed to track all elements of the procure-to-pay cycle of the supply chain.
Here are the benefits of using Supplymint's purchase order tracking and vendor management module:
– Structured and Approval-based Processes
– Stronger Alliance with Multiple Vendors
— Shipment Tracking
– Real-Time PO Tracking
– Transparency and Flexibility
– Advanced Analytics
– Real-Time Communication
– Email Notifications
And here are more benefits of using Supplymint's procurement module:
– Automated OTB Reports
– Convenient PI and PO Creation and Approvals
– Multi-Hierarchy Level Mapping
– Real-time Push to ERP for Auto PO Creation
– Additional Attributes for Diverse Articles
– Structured and Approval-based Processes
– Ad-hoc PO Creations
– User-Defined Interfaces
– Data Records of all POs
– Maximizing ROI
– Minimizing Costs
Supplymint is a cloud-based digital supply chain management solution that connects retailers, vendors, and customers onto a single platform by using technology to streamline supply chain processes more efficiently. With Supplymint, an organization can digitally forecast demand, procure goods through vendors' catalogues, raise and track purchase orders, manage multiple vendor relationships, and take control of their inventory management.
Recommended Read: How Supplymint Replaced V-Mart's Multi-Platform Order Tracking with its One-Stop Solution
For more articles like "How Easy is Tracking Purchase Orders Today?", follow us on Facebook, Twitter, and LinkedIn.