All companies that undergo digital transformations require agility, efficiency, and real-time integration between their core business systems and hybrid cloud deployments. But when the core business system is a mainframe, the answer to real-time integration is an in-memory digital integration hub.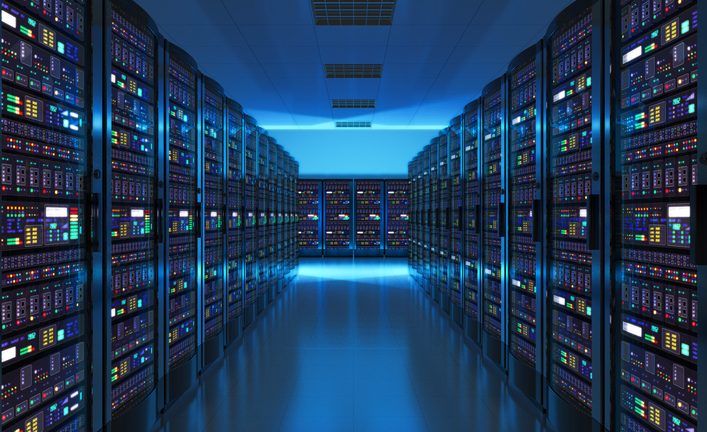 An in-memory digital integration hub is a technology that enables flexible, real-time information flow between mainframes and external systems, thus unlocking mainframe data for digital transformation. Today, a lot of large enterprises, especially the ones in financial services and insurance, rely on mainframes for mission-critical business operations. These business systems are what make it possible to create high volumes of high-value data. For such organizations, a successful digital transformation requires effective and flexible information flow between their mainframes and cloud applications. This is where an in-memory-powered digital integration hub helps in achieving that goal.
Talking about in-memory digital integration hub, the potential use cases are numerous, including the delivery of 360-degree customer or 360-degree business views. This is what enables the real-time flow of banking information like rates and pricing or compliance, and providing a current, comprehensive view of clients and their policies for insurance organizations, etc to cloud-based functions.
Must Read: The Future of SaaS – Exploring the New Market Moves
What is the Importance of Mainframes in Digital Transformation?
Mainframes are high-performance computers with large amounts of memory and processors that process billions of simple calculations and transactions in real-time. It is critical to commercial databases, transaction servers, and applications that require high resiliency, security, and agility and is thus used primarily by large organizations for critical applications, bulk data processing.
Did you know two-thirds of the Fortune 500, 44 of the top 50 worldwide banks, and eight of the top 10 insurance companies use mainframes to process core batch as well as real-time transactional workloads? Well, they do and that's because mainframes provide key value as the center of gravity for operational data for such enterprises.
But, for these businesses to actually reach their digital transformation goals and aggregate the information that they need from across various data sources, they need to be able to combine data that is generated by multiple mainframe applications with data from other data environments in real-time. And only then will they be able to effectively and efficiently share information to consuming applications in hybrid cloud environments without hampering their systems of record in order to drive real-time business processes.
The information required to create such a valuable linkage needs to be derived and composed from numerous transactional and batch environments and their related data sources, many of which are hosted on mainframes.
Also Read: What is Hadoop Technology?
How Does a Digital Integration Hub create a more Effective Information Flow?
Like we mentioned earlier, an efficient digital integration hub on the mainframe has the ability to aggregate and compose information derived from multiple on-premises transactional and batch systems with minimal or rather no impact on the systems of record. Further, it combines mainframe data with data that does not reside on the mainframe. Its efficiency is such that it creates and composes information based on high-value data and populates the resulting information into a powerful and scalable in-memory cache.
The most popular and cost-effective solution for building a real-time digital integration hub is an in-memory data grid that pools the available CPUs and RAM and distributes data and computes across the cluster of servers or cores. This also maximizes processing speed as an in-memory data grid aggregates data in memory and applies massively parallel processing (MPP) across the distributed cluster. And while this technology can be deployed on various commodity servers, a digital integration hub, optimized for mainframe data, benefits from being deployed on specialty mainframe processor cores.
The Advantages of Running a Digital Integration Hub on a Mainframe
By now, it must be clear to you that a digital integration hub on the mainframe is best suited for use cases where the predominance of data originates on the mainframe. Now, what you should know is that it has two major technology components, both of which provide unique advantages and optimizations.
1. In-memory compute runtime and caching layer
2. Data virtualization and synchronization layer
The in-memory computing layer pools the CPU cores and RAM allocated for its use. Then the MPP is accomplished by running the cache queries in parallel across the allocated cores. Next comes the data virtualization and synchronization layer which provides automatic parallelization of the access to a large variety of data from core systems. It also provides change data capture functionality for those data sources. Lastly, the communication between the data abstraction layer and the in-memory compute layer is further optimized within the mainframe to leverage shared memory.
Recommended Read: The Rising Pace for Cloud-Based Cybersecurity
For more articles like "How Digital Integration Powers Mainframes", follow us on Facebook, Twitter, and LinkedIn.