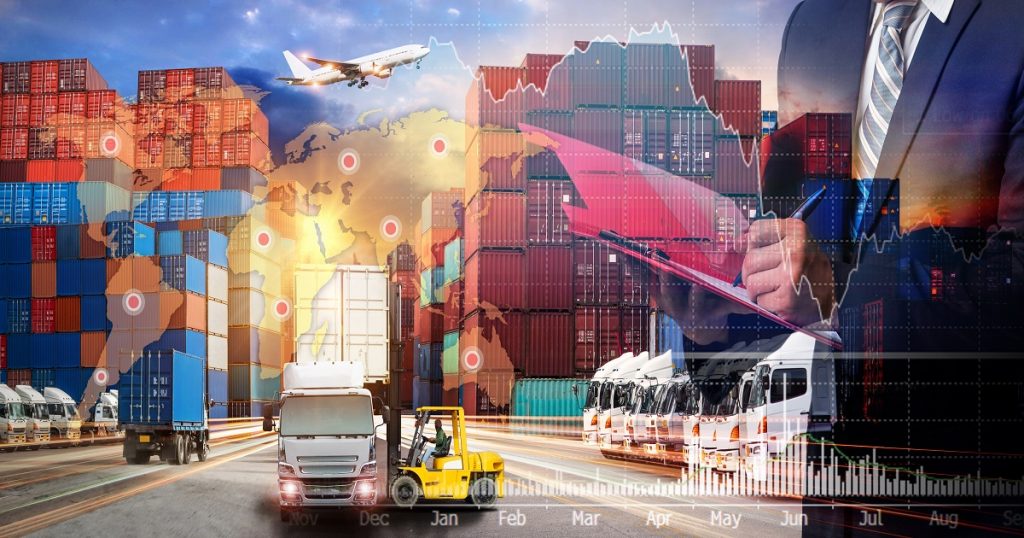 Throughout the past decade, the main trends in supply chain management were digitization and globalization. This led us to a whole new set of opportunities and challenges. But while 2020 brought us to the beginning of a new decade, it also brought us to the offset of COVID-19. With all the uncertainty that COVID-19 has left on us in 2020, it is now time to move on and gear up for what's next in the Supply Chain Industry.
Now that you've been busy understanding what's coming for you next, we've put together the topmost trends of supply chain management in 2020 that will help you make a comeback in these tough times.
Artificial Intelligence and Machine Learning
Artificial Intelligence has been quite a buzzword for many years but it is only starting to infiltrate supply chain management. AI is basically a set of algorithms that enable computer-based technologies to act more like humans. Machine Learning, on the other hand, is one step further in allowing computer-based technologies to improve algorithms of the AI, based on the data collected, for optimum results.
Artificial Intelligence is used to track a customer's purchasing behavior. It uses this information to make recommendations for other products and this is why it is being used on the e-commerce B2C end of the supply chain. AI is also used in supply chain planning in order to analyze demand and supply trends for better procurement. With AI and ML, companies can stay one step ahead by introducing self-driving cars, drones, sensors on machines for detecting patterns & determining which part needs replacement, etc. All of this clearly results in an uninterrupted flow of work for all enterprises.
For any supply chain leader, continuous learning is the biggest opportunity to accelerate digital transformation. It will leverage a computer's ability to process data much faster than any person. And when it comes to making decisions, supply chain leaders can look at the processed data, understand what is happening, and can take immediate action, as and when needed.
Sustainability
One of the key global supply chain trends is sustainability. Customers today demand green products and sustainable practices. This is why switching from plastic to cardboard packaging, smaller packaging, and other eco-friendly supply chains are becoming important these days. Organizations will have to be aware of their carbon footprint and take steps towards becoming carbon neutral and will eventually also have to include sustainability in their supply chain planning.
Sustainable supply chain management practices can be included in every link of the supply chain right from material sourcing & selection, product design, manufacturing processes, product delivery, and even product disposal after the product's life. Quick ways to transform your journey towards sustainable supply chain management can include: using energy-efficient lighting in the warehouse, planning delivery routes to minimize mileage & fuel consumption, and other methodological shifts to a company's current supply chain practices.
Automation
It is AI and ML that help in simplifying tasks and automating procedures. As companies are finding their way through conflicting demands of omnichannel supply chains, most of them are shifting to robotics to speed up labor-intensive tasks. Any and all repetitive tasks such as sorting, counting, and even fetching & carrying products to warehouses are all replaceable with robots. Since automation is such a pro, it uses technology to manage workflow and improve processes. A lot of areas in the supply chain are going paperless with the help of Enterprise Resource Planning (ERP) software. They are also using Warehouse Management Systems (WMS) to manage overall businesses, supply chains, and warehousing.
Automation is focusing on minimizing mistakes and increasing productivity. With greater access to Big Data, organizations are using AI and ML to automate procedures by using predictive analytics and ML algorithms.
Cloud Technology
Cloud is the future of all enterprises. It provides flexibility, scalability, low-cost, and a global reach. Cloud computing is likely to grow 6 times faster than any other IT expenditure and will allow a better experience for users worldwide. This technology uses on-demand computer system resources like data storage, servers, and computer power, etc to deliver information over the internet. It majorly helps small and medium business enterprises that don't need to invest in expensive technology infrastructures.
If you're looking for more information about cloud-based solutions for your enterprise, do follow us on Facebook, Twitter, and LinkedIn. We share all the latest trends and updates from the supply chain industry with our followers.