Zara is a Spanish apparel retailer, most popularly known for specializing in fast fashion globally. The company produces nearly 20 collections in a year, which includes around 450 million items like clothes, accessories, shoes, swimwear, beauty products, and perfumes.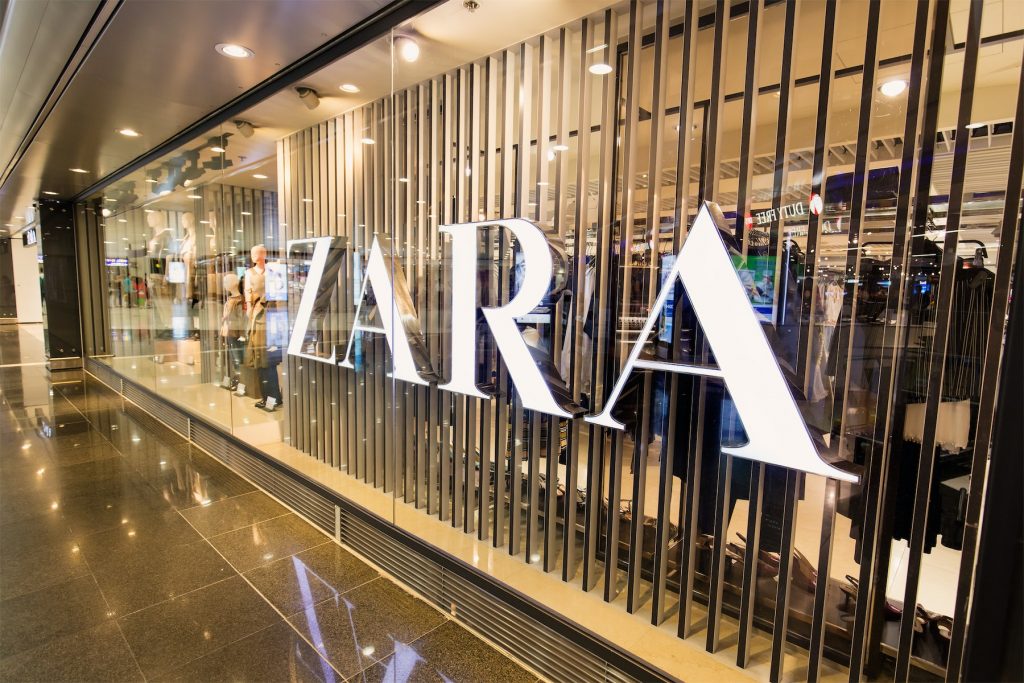 Founded by Amancio Ortega and Rosalia Mera in 1975, the brand was launched as an attempt to understand world markets for fashion merchandise. From the first store to 2270 stores in over 96 countries worldwide and counting, Zara has made a name for its speed and responsiveness to the latest fashion trends.
But what is the secret behind Zara's success?
The answer is simple: Efficient Supply Chain. While most retailers commit a large percentage of production for the next fashion season, Zara operates on a unique business model. It commits a smaller amount and uses customer feedback and an efficient production network to replenish its stores with new and different products every week! Following this technique, a new garment in Zara stores only takes a minimum of 15 days to go from design and production to store shelves. Now you're wondering how Zara come up with this quick technique to deliver fast fashion? Well, let's take you through the journey of their successful supply chain solutions that inculcate faster solutions for all its customers.
Business Strategy combined with Operational Processes
The brand strategizes to achieve growth through diversification with vertical integrations. It obediently adapts couture designs, manufacturing, distribution, and retailing clothes within two weeks of the original design first appearing on catwalks. This is possible with regular, small-batch deliveries with clockwork precision, twice a week, to all of their stores around the world. Comparing to other brands from the fashion industry, Zara undoubtedly has an edge because most companies take an average of six months to do the same.
Just in Time Inventory Procurement (JIT)
JIT Production or Procurement has been a game-changer for Zara and the entire fashion retail industry. It uses the right tools and framework to reduce inventory in the supply chain by providing fashionable and trendy items, catering to different tastes. For a retailer that outsources production, JIT production can be a task without the use of an integrated solution like Supplymint, but talking about Zara, the company keeps a significant amount of its production in-house, ensuring 85% of their capacity for in-season adjustments. This allows them to be flexible in amount, frequency, and variety.
The only outsourcing the company indulges in is for its sophisticated fabric sourcing, cutting, and sewing facilities which it hires near its design headquarters in order to save time. And even though wages are higher in the area than those of their developing-world counterparts, their turnaround time is miraculous! Designers at Zara get to work as soon as there is a must-have style/design on the street. They come up with innovative new styles which are then fast-tracked to stores while they are still trending. The store managers then communicate the feedback of what shoppers like. This demand forecasting data is so instantly shared with the designers that they begin sketching on the spot. This flow in production translates into frequent shipments and thus, a higher number of customer visits, creating an environment of shortage and opportunity.
Convenient Inventory Management
All the way from raw materials to finished goods on the shelves, you'll be surprised to know that there is hardly any excess inventory or deadstock in Zara's warehouse. The company puts in place efficient inventory optimization models to determine the quantities that should be delivered to each one of its retail stores via shipments that go out twice a week. Their stock is limited, making the brand image exclusive and avoiding the build-up of unpopular goods.
Centralized Order Fulfillment
Zara believes in following a deep, predictable, and fast rhythm. This includes two orders a week from Zara outlets, timely logistic practices like leaving at specific times, and shipments at specific times. By the time a product reaches the store, it is already labeled and priced which makes them ready for sale immediately. The company follows a strict supply chain from procurement to production, distribution, and retail. And so, all members are particular about the timeline and their impact on other functions of the organization.
Powerful Distribution
Zara's distribution network is so strong that it enables the company to deliver goods within 24 hours to its European stores, and less than 40 hours to its American & Asian outlets. And like we mentioned earlier, the brand also ensures a delivery to all its stores every 2 weeks.
Conclusion: A successful procurement, manufacturing, order fulfillment, and distribution make Zara a Fast Fashion success. The core element of the brand's success is its efficient supply chain which runs smoothly, in accordance with the changing consumer demands. Not only is Zara a successful offline retailer, but its online availability has made the brand truly exceptional. Consumers from different markets can now order products online and the brand delivers the pieces to the consumer's closest stores from where they can pick up the items conveniently.
For more discoveries like 'The Secret behind Zara's Supply Chain success', follow us on Facebook, Twitter, and LinkedIn.