Cloud Computing is, without a doubt, the most flamboyant technological innovation of the 21st century. It has seen the fastest rate of adoption as compared to any other technology in the domain so far, significantly because of the constantly-increasing number of smartphone and mobile devices that provide access to the internet worldwide.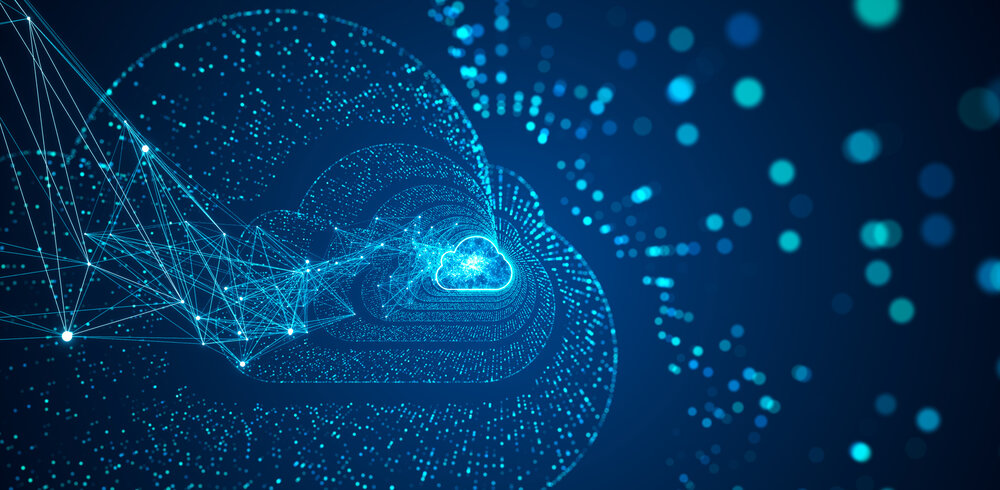 Cloud computing is so prevalent in our generation that it is almost hard to imagine life without it. It makes planning and operations easy, data accessible from anywhere, finding solutions to individual & business problems quicker, and developing & testing programs without necessarily using servers possible.
Must Read: The Important Lessons of Data and AI for Marketers after 2020
Considering the endless benefits that cloud computing has to offer, most of us are starting to think that it could become the new normal. The reason for such consideration includes the fact that Cloud computing is helping society in coping up with futuristic problems such as managing big data, cyber-security, and quality control. It also helps in bridging the gap between people and emerging technologies such as AI, distributed ledger technology, and other capabilities.
All-in-all, cloud computing has helped organizations in different jurisdictions to deliver products and services in a better way than before. It has also made it convenient for consumers to find products. But the big question now is do we have a hub for such a brilliant technology? Over the last decade, as software has become increasingly central across industries, enterprises have been undergoing transformations and more so after the experience of COVID-19. The three digital technologies — cloud computing, cybersecurity, and big data analytics are at the heart of this transformation.
Check Out: Adoption of SASE Framework for Maximum Efficiency and Security
Where is the New Cloud Computing Hub?
According to Gartner, worldwide public cloud services spending is estimated to grow over $360 billion by 2022. And with the impact of the covid pandemic, cloud shift has accelerated in even conventional industries like education and manufacturing. So, when it comes to selecting the new hub of cloud computing technologies, there's a lot of conjecture. But since we're looking at facts, we can agree that India has the ability to carve itself with a new identity of being the hub of cloud computing.
– Google recently announced setting up its second cloud region in Delhi in 2021.
– TCS split up its cloud business into 5 distinct units.
– Niti Aayog, along with AWS, has announced the launch of the Frontier Technologies Cloud Innovation Centre.
– In the recent past, a lot of multinational companies have announced to set up data centres and cloud solutions in India.
These recent developments in India clearly highlight that cloud technology has become even more strategic in the current scenario. Further discussing about being an emerging SaaS hub, India has over 1000 SaaS companies out of which 150 have annual recurring revenues of more than $1 million. The top companies show incredible valuations of nearly 8-10 times of that revenue figure.
The Indian Government: A Contributer to India's Cloud Community
The national and state governments are playing a major role in promoting cloud adoption in the country. Earlier this year, during the budget speech, Finance Minister Nirmala Sitharaman provisioned for a policy to enable the private sector to build data center parks. Along with that, a 10-member task force, set up by NASSCOM, has submitted its recommendations. The state governments of Maharashtra and Tamil Nadu, along with others, are working on policies to attract data center investments.
The national government's Cloud Vision for India 2022 aims to establish India as a global hub for cloud computing, content hosting & delivery, and data communication systems & services. Today, we can say, there's no better time to achieve this vision than now. And as much as we have it to be the new cloud computing hub there are a few things that we must get done first.
The Building Blocks for India to become the New Cloud Computing Hub
Some of the most important things to catch a hold of right in the initial stage include:
– Talent Favourable Policies
– Innovation Capability
– Data Strategy
– Government Adoption
We're all aware that new cloud opportunities are emerging in areas of collaboration and contactless tools, security, artificial intelligence, and analytics. So, in order to succeed in these departments, India should first focus on growing its available future skills from 1.7-1.8 million to 3.5-3.7 million by 2024. And even then, it has been estimated that demand will outpace supply.
Like we mentioned earlier, the government has played a critical role in adopting the cloud mindset. It's role in policy-making should remain similar. It can enable a champions platform for micro, small, and medium enterprises (MSMEs) to become technology resource centers and accelerate the implementation of India's digital MSME scheme. This has the potential to unlock great data-driven value for the nation.
Conclusion: Cloud computing is a 21st-century marvel that holds its importance in almost every field that you can possibly think of. And we know, it's all about execution. So, India has to foster innovation by supporting startups and creating more centers of excellence.
Recommended Read: Cloud Computing to Create a More Robust Infrastructure for Financial Services
For more articles like 'The New Cloud Computing Hub', follow us on Facebook, Twitter, and LinkedIn.