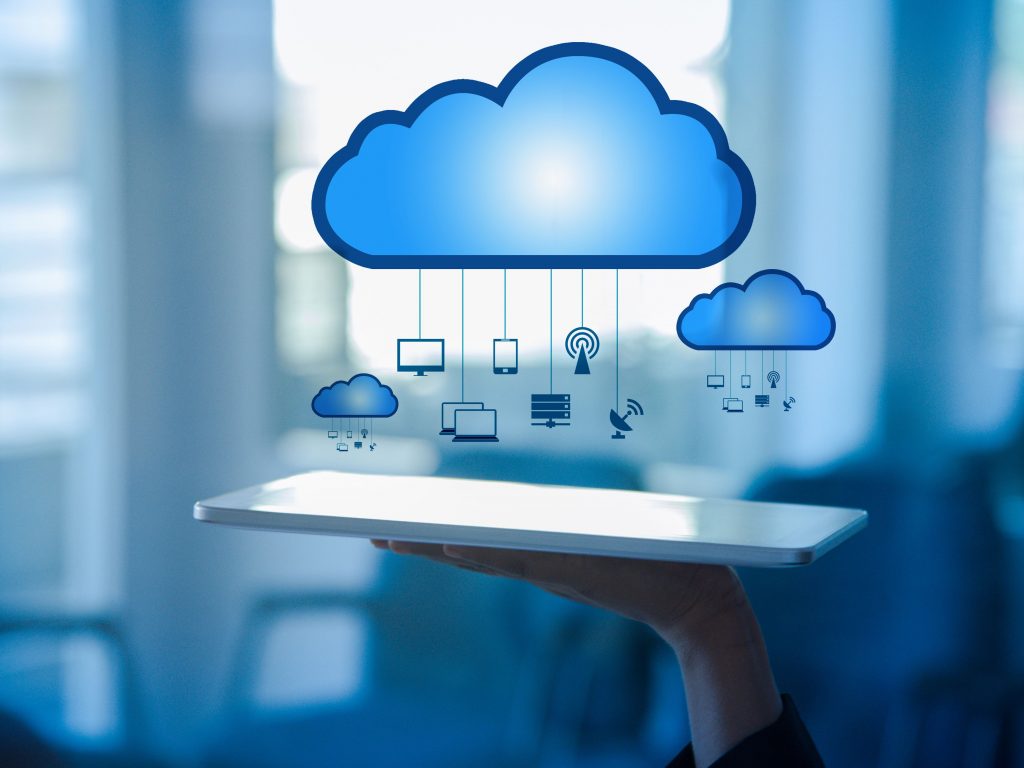 Moving on from hardware solutions, cloud solutions are the future of all enterprises. Cloud computing today, delivers all computing services including servers, storage, databases, networking, software, analytics, and intelligence over the internet.
The innovation of cloud solutions offers faster innovation, flexible resources, and economies of scale. The advantages of moving from hardware to a software-solution do not end just there. Cloud computing is a complete solution for varied organisations and companies that enable IT as a service.
Here is a list of benefits of switching to a cloud-based enterprise app:
Simplification in handling work
Scaling your business globally, without the use of cloud solutions is practically impossible. That's because working in different time zones and updating team members from different departments on the other end of the world via phone calls are largely inconvenient. This is why companies need cloud-based enterprise apps. This enables a company to communicate in real-time, regardless of different time zones. Cloud-based apps help companies in delivering a highly reliable service experience. With this, the problem of constantly purchasing and configuring hardware & software has vanished.
Data Security
Data security is important for all businesses across the globe as it provides a mechanism for the protection of data from loss or corruption. But, without cloud, securing data becomes inconvenient. That's because you can never trust enough people from being absolutely trustworthy. There is always a risk of important information slipping out. But with cloud, your company's data is always secure and protected. It gives you the opportunity of achieving a final privacy enterprise that you so wish for. Your cloud keeps your work safe and secure by recovering data, backup, and encryption options.
Storage (Less likely to require monitoring of storage requirements)
Cloud solution providers offer cost-effective ways for storing large amounts of business data. It helps in keeping multiple redundant copies for business continuity and disaster recovery. The storage requirements are also less likely to be monitored.
Effective cost
Cloud solutions mean very little capital expenditure. Since the hardware is already available at the provider's data centres, companies are only bound to pay for the bandwidth and infrastructure resources. In fact, the cost and time spent on IT is also cut down. The cost per unit of output decreases with an increase in scale (economies of scale).
Improves user experience
The simplicity and affordability of cloud computing is what makes this technology worth adopting. The modern streamlined designs, greater flexibility, no worrying about software updates, security, recovery, peace of mind, and the greater business continuity gives cloud-based enterprise apps the edge over everything else when it comes to user experience.
Mobile friendly
The best part about using cloud-based enterprise apps is that they're made to be accessible easily and quickly from tablets and phones from anywhere. This eliminates testing and installation procedures required by desktop applications, which are both costly and complicated.
Boosts employee productivity
No matter the type of device you use or the location from where you use it, the ability to access your data is a power booster when it comes to employee productivity. The real-time communication between different departments of a company helps in saving up a lot of time for productivity.
With our tagline, 'Everything that we do should move businesses or it's not worth doing it', TurningCloud offers its global customers a team of passionate tech experts, solution design professionals, programmers, and industry experts to develop and switch the best mobile and web platforms into perfect cloud-based enterprise apps. You can save up tons and generate more than what you currently do, if only you give your company the chance to switch to a cloud-based enterprise app, and this is no conjecture!
For any more updates and innovations on cloud-based enterprise apps, follow us on Facebook, Twitter, and LinkedIn.