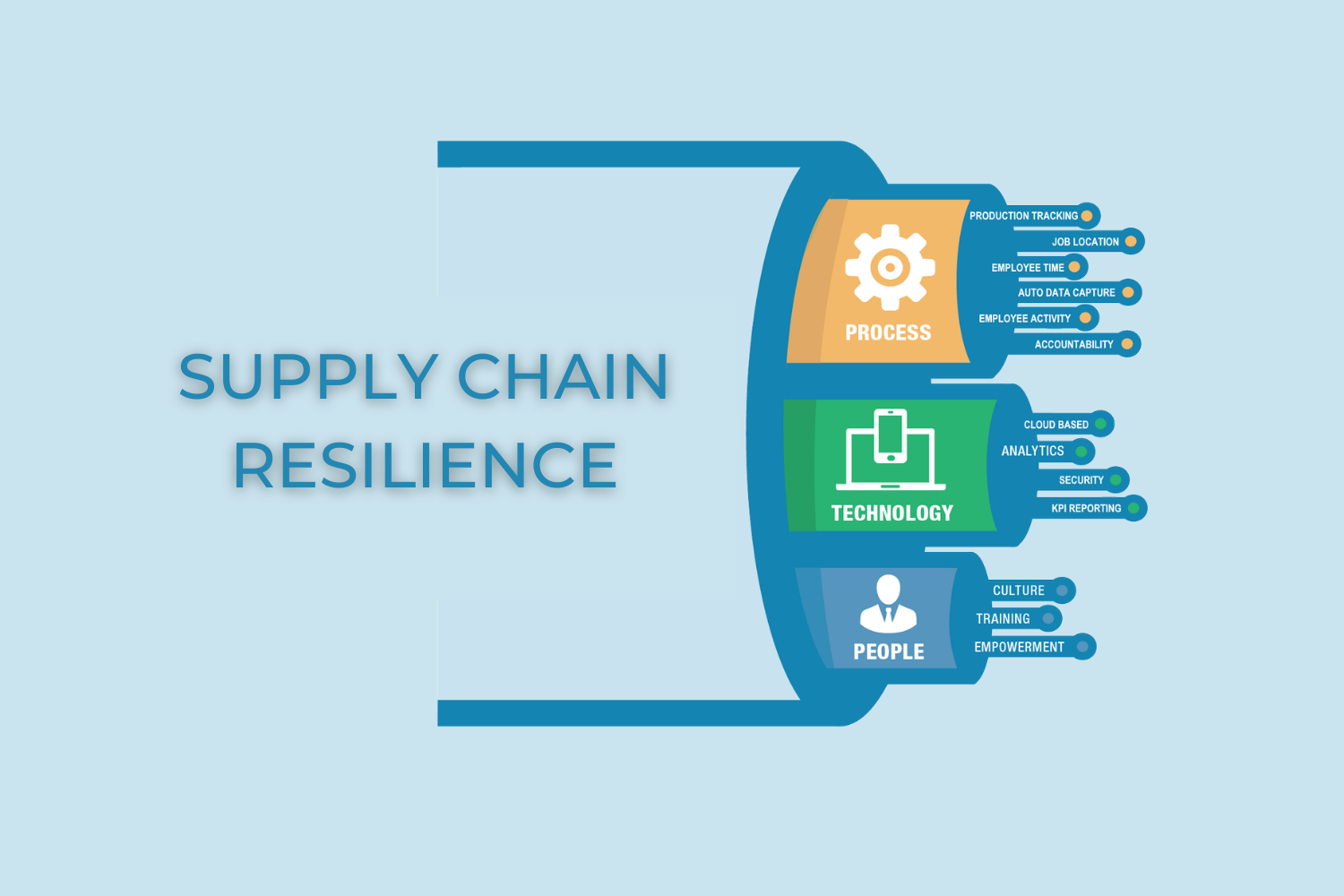 What is supply chain resilience?
Supply chain resilience is a critical part of supply chain management. It tells us about the degree of predictions a business can make related to unexpected events, disrupted events like covid, market trends and risks.
For example, a business that still had its global supply chain strong and profitable during the pandemic would be said to have had a high degree of supply chain resilience.
Supply chain resilience can be different for every business depending on their industry and stakeholders. For example, a company that has massive inventory stored will have a different interpretation of resilience as compared to a business reliant on getting physical products on a shelf on time.
During pandemic, every business must have faced supply chain resilience in some manner. The impact of the pandemic on the supply chain was so huge that even big supply chain leaders were shocked.

Read More: 5 major challenges in supply chain management
Here are some strategies that make your supply chain robust.
Inventory and capacity buffers
It is the simplest strategy to enhance resilience, whether in the form of underutilized production facilities or inventory in excess of stock requirements. However, a business may have to think before following this strategy because buffers can be expensive.
Supply chain leaders use this strategy in the form of surge capacity for new product launches or expansion into new growth areas.
Diversifying manufacturing
This should be the first step in mitigating risk but many companies carry a significant amount of their supply portfolios with single manufacturers. Every business should eliminate this risk of depending on a single manufacturer in order to build a resilient supply chain.
A simplest and effective strategy is to have a combination of nearshore and offshore suppliers for each product. A broader strategy contains developing regional supply chains that source and distribute products in a region but can also be a supplement for another source if that one fails to deliver.
Diversifying manufacturers and suppliers reduces the risk.
Ecosystem partnership
Diversifying manufacturers and suppliers is an effective strategy but at the same time, collaborating with strategic raw material suppliers and external service partners is also important for a more resilient supply chain.
In a survey conducted by Gartner it showed that half of supply chain organizations are using external manufacturers or exploring how they can support product moves, with a similar proportion engaging logistics partners for this purpose.
Scale right technology solutions to build foundation
A company invests their time and resources in developing a resilient supply chain, it should invest in a technology that helps in building a solid foundation and gives access to real time data that will enhance their performance.
The best performing procurement teams are always on top of the market trends by analyzing customer, product and supplier trends. They subscribe to these software that help them consolidate such sources of insight, to anticipate opportunities and risks and take proactive action before their competitors.
For more articles like "Strategies to create more resilient supply chain", follow us on Facebook, Twitter, and LinkedIn.